7.2 Registering modules
To register for courses within a module, click Register for courses in the left-hand column.
To continue you need to accept the terms and conditions.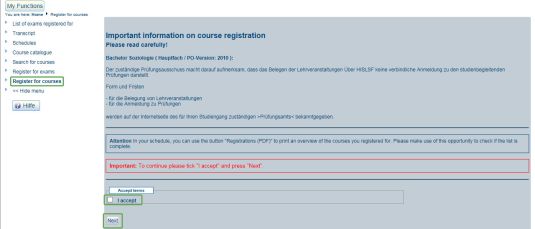 Choose a course of studies and a module in which you want to register for courses and click on the the register button.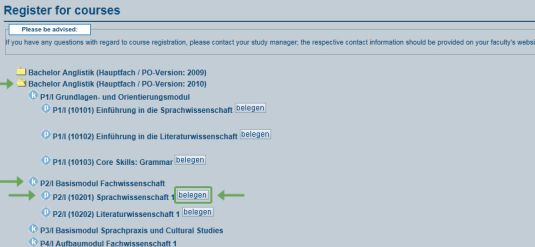 After clicking the register button, you see a list of courses which you can register for by assigning them priorities. Above the list, a short text indicates who often you can assign each priority (e.g. "1 out of seven" means you can assign seven priorities but each priority not more than once).
Go through the following steps:
1. Tick each course you want to prioritise; 2. Assign priorities; 3. Confirm registration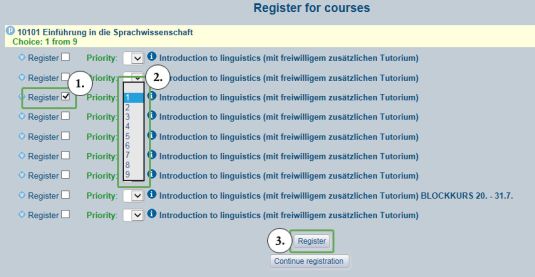 You receive a confirmation about the courses you registered for. You can always change registrations and priorities until the end of the registration period.
To register for more modules, simply click Continue registration.
Please note: Registering for courses does neither replace or entail registering for exams.
To cancel an already existing registration, repeat the above steps.